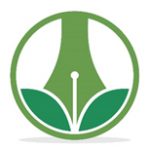 Baby Steps to Follow Mother Nature
Contents
1 THE NATURE………………………………………………………………………1
1.1 Mother Nature……………………………………………………………11
1.2 The Universe…………………………………………………………….21
1.3 Planet Earth………………………………………………………………33
1.4 The Weather……………………………………………………………..59
1.5 Natural Resources…………………………………………………….69
1.6 The Air We Breathe……………………………………………………79
1.7 The Water We Drink…………………………………………………107
1.8 The Future of Nature………………………………………………..153
2 ORIGIN OF LIFE………………………………………………………………..191
2.1 Gift of Life………………………………………………………………..223
2.2 Human Life………………………………………………………………229
2.3 Human Evolution…………………………………………………….301
2.4 Self and the Rest of the World………………………………….311
2.5 Time Goes By………………………………………………………….323
2.6 Life Changes Over Time…………………………………………..339
3 HUMAN EMOTION AND LIFE EXPERIENCE ……………………349
3.1 Worries, Anxieties, Fear, and Regret………………………….381
3.2 How to Deal with Stress……………………………………………419
3.3 Depression……………………………………………………………….461
3.4 Kindness and Devotion…………………………………………….495
3.5 Charity and Humanity………………………………………………503
3.6 The Power of Hope…………………………………………………..521
3.7 No Pain, No Gain………………………………………………………527
3.8 Education and Experience………………………………………..535
Baby Steps to Follow Mother Nature
Contents
1 HUMAN NATURE………………………………………………………………………1
1.1 Nature vs. Nurture……………………………………………………………19
1.2 Personality………………………………………………………………………31
1.3 Patience and Confidence…………………………………………………57
1.4 Discipline and Good Habits……………………………………………..69
1.5 Courage, Attitude, and Ambition……………………………………..93
1.6 Aim in Life………………………………………………………………………125
2 MIND AND MENTAL HABITS………………………………………………….161
2.1 Mind and Body………………………………………………………………..175
2.2 Mind and Memory…………………………………………………………..217
2.3 Power of Meditation……………………………………………………….295
2.4 Greed, Envy, and Jealousy………………………………………………327
2.5 Humor and Laughter………………………………………………………343
2.6 Talk and Sing………………………………………………………………….351
3 NATURE AND NATURAL HABITS……………………………………………377
3.1 Be Wise…………………………………………………………………………..381
3.2 Be Happy………………………………………………………………………..421
3.3 Be Honest, Simple, and Natural……………………………………..453
Baby Steps to Follow Mother Nature
Contents
1 ACTIVE LIFESTYLE………………………………………………………………………1
1.1 Play and Exercise…………………………………………………………………9
1.2 Joy of Yoga…………………………………………………………………………81
1.3 Lose Weight……………………………………………………………………….97
1.4 Walking and Running………………………………………………………..205
1.5 Quit Smoking……………………………………………………………………233
1.6 Sleep………………………………………………………………………………..259
2 LIFE, LIVING AND WORK ETHICS……………………………………………331
2.1 Etiquette, Courtesy, and Behavior……………………………………341
2.2 Science and Technology………………………………………………….363
2.3 Organize Yourself…………………………………………………………..395
2.4 Work and Workplace……………………………………………………….411
2.5 The Job We Do………………………………………………………………..443
2.6 Home Sweet Home………………………………………………………….481
2.7 Personal Finance and Money Habits………………………………..489
Baby Steps to Follow Mother Nature
Contents
1 LOVE AND RELATIONSHIPS………………………………………………………………………1
1.1 Marriage…………………………………………………………………………………………….19
1.2 Family……………………………………………………………………………………………….111
1.3 Children………………………………………………………………………………………….143
1.4 Friends and Society………………………………………………………………………..239
2 ENJOY GOOD LIFE…………………………………………………………………………………273
2.1 Life Is Good…………………………………………………………………………………….281
2.2 Life is Beautiful………………………………………………………………………………295
2.3 Live Young, Live Long…………………………………………………………………….309
3 ENJOY GOOD FOOD……………………………………………………………………………….357
3.1 How Food Works……………………………………………………………………………..495
3.2 Diet and Nutrition…………………………………………………………………………..563
3.3 Herbs and Spices…………………………………………………………………………….635
Baby Steps to Follow Mother Nature
Contents
1 ENJOY GOOD HEALTH………………………………………………………………………1
1.1 Men's Health………………………………………………………………………………17
1.2 Women's Health………………………………………………………………………..39
1.3 Children's Health……………………………………………………………………….99
2 MEDICAL CARE……………………………………………………………………………….225
2.1 Medical Science………………………………………………………………………229
2.2 Human Organs……………………………………………………………………….291
2.3 Arthritis………………………………………………………………………………….361
2.4 Headache……………………………………………………………………………….383
2.5 Blood Pressure……………………………………………………………………….393
2.6 Heart Attack and Stroke………………………………………………………….413
2.7 Diabetics………………………………………………………………………………….465
2.8 Cancer……………………………………………………………………………………493
2.9 Old Age and Death………………………………………………………………….581
Preface
Nature! Mother Nature! She is so ancient yet so novel! So mysterious yet so marvelous! A deep connection between evolution and civilization! She is my life, she is my universe. From birth to death, Mother Nature cradles me in her bosom. She is always in my mind. She is so dear. Nature is my teacher.
Simplicity is her beauty! Nature that envelopes all of us is so dear, so loving! She provides us the grace, the beauty, and the fluency of our lives. The love, care, and affection of all our lives are imbibed from her spirit. She breathes life into us. Grow up in the sun, grow up in the shadow, we live the life given to us by her goodness. It is very hard to avoid her; and even harder, not to. She is the creator, protector, and promoter of our mortal life. Our purpose in life is worthy of her benevolence. She elevates us to that, that we are. We all are her children. Mother has been and will always remain synonymous with love, devotion, and dedication, and its personification as a nurturing mother is so primitive. Giving nature the attributes of a mother, life-giving and nurturing, is as old as the evolution of human being as a thinking animal. It was then, it is now, and it will always be. We are at home and in harmony with her—in our labor, at our leisure, and at our pleasure. She is the reservoir of all happiness. We follow her in baby steps, wherever she leads us to.
Modern research reveals that innate genetic programming accounts for as much as 50 percent of our happiness. Fifty percent! Our satisfaction with life is, to a large extent, already embedded in our genes by Mother Nature. Genetic researchers claim that the fact that genes help us to be happy is not an accident, rather it is a result of evolutional and natural selection. (Other combined factors—such as education, finance, marital happiness, and the status quo— accounts for less than 10 percent of happiness. The remaining 40 percent or so, is dependent on how we cope with the adverse situations in our life.) In Mother Nature, a whole planet of happiness waits for us at every step. Most of us enjoy it, the wise rejoice it. It is the human friction with nature, a Midas touch of Mother Nature! It is the eternal mother-child relation—so normal, yet so essential that the absence of either is an exception. Trust in nature is the prime expression of our life. In trusting nature, we trust ourselves. Life is beautiful. So cool! Mother Nature is so simple, yet so beautiful!
Nature Is My Teacher; Of Human Nature and Good Habits; Life, Living and Lifestyle; How to Win Nature and Enjoy Good Life and Health and Medical Care constitute a series— that tells the same tale in separate episodes. The names are different, the contents are different, yet the idea is one: to discover and rediscover the beauty of nature, and explore the wisdom of Mother Nature. All five books are subtitled, "Baby Steps to Follow Mother Nature," signifying its obvious meaning, a hand-holding guide to life. Also, all books are introduced with the same preface—just to establish one origin reflecting a strong relationship among the books. Each book is a companion of and complement to the others. Nature Is My Teacher primarily deals with the physical, notional, and real world in general. Of Human Nature and Good Habits deals with the everyday experiences of the good life. Life, Living and Lifestyle deals with work, play, sleep, finance, and the practical experiences of good living. How to Win Nature and Enjoy Good Life deals with love, relationship, marriage and family life. Health and Medical Care deals with health and health care services, and primarily, how to prevent diseases, stay healthy and thrive. The book—five books combined— provides a comprehensive familiarity about our planet, our environment, our cosmos, our bodies, our minds, our health, our food, our illnesses, our medics, our life, our job, our living, and our lifestyles. The book deals with social physics, customs, myths, biases, and the biology of life. It gives a fascinating glimpse of some of the topics that we vaguely know or are told for the first time. The author pen-points these points in detail.
It's not a story until it's told! The topic is not only a fact, figure, and statistics, but also a story. The book tells us a complete story about how a slight alteration can make a significant renovation in life. The life of a modern man is moving at a frantic pace like never before. People now live in a society cultured with instant gratification: fast food, fast cash, miracle cure, extreme need, and I-want-want-it-all and I-want-it-now. They are rushing, all the time, not knowing to where. They are marinated so much with the culture of speed, that there's hardly any pause for the cause, and there is no recess from the race. There is no time to think it through—the very purpose of life. People fail to comprehend how easy it is to cure all these maladies and still live a life of modernity. The book provides steps—in baby steps—with case studies to resolve the issues. The methods suggested in the book are very basic and very easy to follow. Each topic, each page, and even each paragraph relates an idea that you may have encountered in your daily life. Some ideas are trivial and straightforward. The only need is a slight adjustment to our stereotypical thinking and a little tuning of our lifestyle.
We are one-third born (nature), two-thirds made (nurture)! If you think about it seriously, this is a huge statement. We have to nurture while being inclusive of nature and vice-versa and transform our God-given talent for our benefit. A small adjustment in lifestyle (nurture) can make a huge difference and improve our quality of life meaningfully. The adjustments are so minor that we hardly experience any inconvenience. A tiny tip, a little mindfulness, and a little planning will lead to a lot happier life. Our hunter-gatherer ancestors essentially lived on day-to-day hunts and day-to-day harvesting of roots and vegetables. From that evolutionary standpoint, we humans are not really designed to think ahead about the distant future. Yet, in many ways, our health and happiness are essentially the sums of our today's activities, including the countless choices we make about what we eat, what we do, what we plan for tomorrow and even how we spend our time now (i.e., moving versus sitting). Small moves—eating healthy, sleeping well, leading a simple life—can transform our lives profoundly. A big resolution adds up from many microresolutions. These micro-resolutions fit into our daily life, stay sustained over time, and lead us into good habits (e.g., do your duty, don't tell lies, be natural, have self-assurance, choose whole-foods, eat less, be mindful of what you do, and don't sweat over small stuff). Many good ideas and habits are explained in detail and are made easy to understand and to implement. Many are easy to accrue and adapt. Once accrued and adapted, they work like clockwork and help us to achieve a sea of changes. Good habits stay good for good; break it now, it is broken for good. The book makes a comparative study of both good things and bad things, in order to comprehend the problem with dos and don'ts, and make a good life even better, especially with the ever-helping hand from nature. Nothing triumphs over nature! Here are the statistics: if you consider all human physiological reactions so far discovered in the whole universe, which is approximately 1,000,000, the existing targeted reactions by all medicines and medical treatments are only 250, or percentage-wise only 0.025 percent. With only a 0.025 percent score, while the human boast of medical marvels (human genome, CRIPER, antibiotics, and vaccines), nature remains reserved, with 99.975 percent. You got the point. So, if you are wise, you better follow Mother Nature, for the better of you. Also, when you better your life, you also help others—your family members, friends, and colleagues—to better their lives as well. Thus, one of the ideas of the book is to influence as many people to better their lives as possible so that its impact on society, in the world, as a whole, is significant. Compared to its book value, the value of the book is unrivaled. The book is a tribute to our society and our humanity, at large.
Invent nature! Inventing nature is so exciting—precisely because of its enormous varieties and complexities! When we are in harmony with nature, we live naturally within the moral gravity. We maintain our self-dignity and our standing is at par with our conscious moral terms. Our labor becomes lighter, our leisure becomes a pleasure. For instance, a school of neurologists and neuroscientists, says that it is simply a mind-fulfilling just by staring at the sky. Keeping that in mind, what we have attempted in the book is to connect and build a bridge, between our existing lifestyle and our natural love of life. The connection helps us see the green of the trees, the blue of the sky, the birds fly, the rise of the sun, the gargle of the ocean, with a new look. The book transports you to nature, gives you a tour of wilderness, and inspires you to the many wonders of life. It makes you feel that these were there before your eyes all these days, yet, you missed them all. The joy of life lets you feel the traction of living. It is so close to the earth, yet so open to the world.
The views expressed in the book are solely of the author. The author is not an inventor or an originator, but a simple messenger who delivers the message. The book does not validate or endorse any scientific, medical, ethical, or religious view, advice, or recommendation. The book is for information only. Also, the information presented here does not claim textbook accuracy; rather, it is a general guide. The book gives a good faith summary of a good life. Some facts may be inadequate, inaccurate, deprecated, or outdated, therefore, any error, omission, and exclusion are on the part of the author, for which a plea is acknowledged in advance.
You cannot fight the facts. Facts are nothing but the interpretation of data, and they are not always linear. They are not a product of assumption, speculation, opinion, or notion. By expanding their explanatory power, the fascinating facts explained in the book reinforce the topic with research results, discoveries, surveys, and statistics. Today, there is so much information, so much communication, and so much evidence that one can no longer plead ignorance. Considering how vital these facts are, willful blindness is nothing but an incredible ignorance. Facts and statistics help us explain and compare the "as-is" with the "as-should-be." Sometimes, statistics are as mystifying as they are enlightening. Thus, in order to keep the motion of the topic steady, the key data are skimmed and highlighted broadly to the context and then rounded "up or down" to make it generic, casual, simple, and, more importantly, easy to understand and remember. For instance, our sun is 93 million (92,960,000) miles away from Earth, and the Moon, one-quarter million (238,855) miles. Quantitatively, if any data are of any special importance, they are put in a numeric rather than text format. (Half is not exactly 1/2. The numeral 1/2 is more significant than "half." Radiation from 1 chest CT scan = 350–400 standard chest X-rays or 1,400 dental X-rays or 70,000 backscatter airport scans or nineteen years of smoking of one pack of cigarettes per day. Text format: Greed is one of the seven deadly sins in Catholicism.) The "percent" and percent sign "%" are used interchangeably, % is used more for clarity. The data address the measure of the context and help us understand the topic in perspective. Some text of the topic is sub-texted for clear understanding like: The U.S. jails (jails are for short-term, minor crimes) and prisons (long-term, serious crimes) are primarily male-gender environment.
The book is an index and an introduction to many of our day-to-day concerns. By design, some vital information is repeated, sometimes immediately and, at other times, in different contexts, with the hope of meeting at some point, the person reading the book at random. Some sentences are repeated according to their importance. Some information goes beyond the scope of the chapter. Some technical terms, never heard of before, are translated into generic names. The book is targeted neither to professionals nor to experts but to ordinary people who need a "how-to" manual on everyday problems. Written by a reader like you, for a reader like you, the book may not teach you how to drive, but it will prompt you to safe driving. It may not prescribe you medicine, but it will prompt you to prevent illness in the first place and in the event of illness, to seek information and medication. The reader's intelligence is never discounted, never ever. Far from it. Instead, it is appreciated.
Many of the ideas put in here are so basic that the reader has experienced them already: some familiar things you, the reader, will know from your gut feeling. For instance, it's often convenient, and even a good idea to be irrational or simplify a decision, and then create a rule for your own use only that works for you most of the time. You can stick to it. One size never fits all. The social order at a national level, may not fit at an individual level, because every individual is unique and discrete. Many ideas are illustrated in the book from which you may pick and choose. Identifying your own thoughts with an additional endorsement from the book nevertheless reinforces your belief system and your own views, and thus fosters your self-assurance and helps you to improve your confidence and will make your bad day better. For a test-drive, crack open any book, at any chapter you like, and read any paragraph, now. Try it, test it, trust it. Overall, the initiative here is to make an idea work for you. Be optimistic, act realistic. If it works, hold on to it. If it's worth sharing, share the idea and spread the knowledge. In fact, the broad readership of the book comes predominantly from word of mouth.
This book is indebted to hundreds of books, publications, journals, and articles. It is an enormous undertaking in trying to synthesize all the information delivered to the reader in a story-telling format, and at the same time, as accurate and as up-to-date. Again, make no mistake, the author is merely a messenger, not an inventor, originator, or any of that sort. Although filled with exciting ideas and fascinating facts, this book is not an academic work in the sense that everything here requires to be acknowledged or footnoted. It contains numerous comments, notes, and quotes. They are not attributed, and at times they are somewhat condensed; otherwise, they would interrupt the flow of the go. While the main topic is emphasized, some details are encapsulated, making it a more readable tale—a tale of arts, science, life, and nature. Readers are invited to join the debate and are respectfully requested to send their comments, complaints, and compliments. Readers, please note here that for the book's next revision, any correction, suggestion, addition, deletion, or information, submitted to the author, will be highly treasured. The contents may become the property of the author, in which case it is assumed that the reader gives the author the right to use it suitably with or without compensation. All trademarks used in the book are the property of their respective owners and do not relate to any endorsement of any kind.
The book is topic oriented and detailed and covers everyday aspects of life. Out of more than a hundred standalone topics, readers are suggested to read only those that interest them now, not the entire book. Try any chapter, any page, or at least any paragraph—right now. At the end of the "Preface," you get an overview. Each paragraph usually starts with a declarative sentence that announces the idea of the topic that follows. You then promptly feel the pull of the topic. While the book targets a wide audience giving readers a choice between numerous isolated, interrelated, and even unrelated topics, a typical reader is requested to read only a few topics. That's worth having the book handy—to read a few pages now and then and refer back to it later. Even the author, who updates the topic periodically, finds some topic interestingly afresh.
This book is a quick and easy handbook, reference manual, good-will guide, how-to guide, you name it. It talks about the topics ranging from the creation of the universe to human evolution to modern-day civilization to current hypes to ageold myths and mysteries that mystify us. Why is the sky blue? Why do we typically submit to the situation, saying "yes," or to go with the flow? Why do people often fail to recognize their own voice? How do one's prayers affect others? Why do twins think and act alike? Why do half of all resolutions fail, and one-third of New Year's resolutions do not make it to February (especially for weight loss)? Why don't wearable fitness devices necessarily make you fitter? Or, you don't need to use soap every day in your shower. Or, how to navigate through the shifting views, say, recommendation and confusion about aspirin, breast cancer, colorectal cancer, fat, eggs, vitamins, and dietary supplements. The book explains it all. The book is a myth buster, a zeal enhancer, and a life changer. Good health is always associated with good habits. Good habits are surprisingly few and basic; so, anyone can practice them without even trying. Knowing this helped the author when he tried for the first time. Written with uncomplicated clarity, various topics ring a bell. The book is a collection of explanations, propositions, and suggestions. The book possesses the power to change your good life better, for good. It will make you a new you!
Enjoy reading!